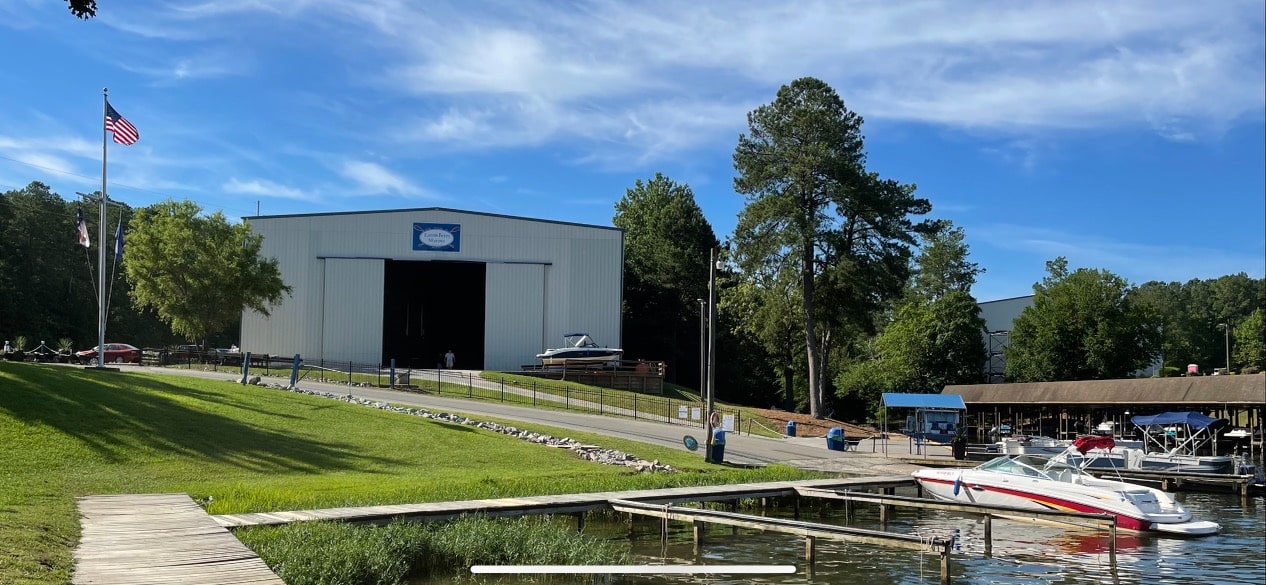 Located in the heart of Lake Gaston, Eaton Ferry Marina offers dry dock boat storage. Our 300-unit secure, indoor facility is the ideal location for keeping your boat safe. Dry stack storage is the best way to protect your watercraft.
As one of only two dry stack facilities on Lake Gaston, Eaton Ferry Marina knows the importance of your watercraft. Our concierge service ensures easy storage and retrieval of your boat. With a forklift capacity of 15,000 lbs., we can easily store boats up to 27 feet in length.
Dry Stack Boat Storage On Lake Gaston
Dry stack boat storage is the safest way to store your boat. With our indoor facility, your boat will be shielded from outside elements that can cause damage. Never worry about your boat sinking in a dock slip or being damaged by freezing temperatures. Additionally, never worry about regularly checking your boat cover. Snow, heavy rain, and wind can damage boat covers. Keeping your boat in dry stack storage protects it from any and all outside elements.
Eaton Ferry Marina's storage facility also keeps your boat secure. Our team ensures that your boat will be safe from any security threats, such as theft. We will take care of your boat as if it were our own!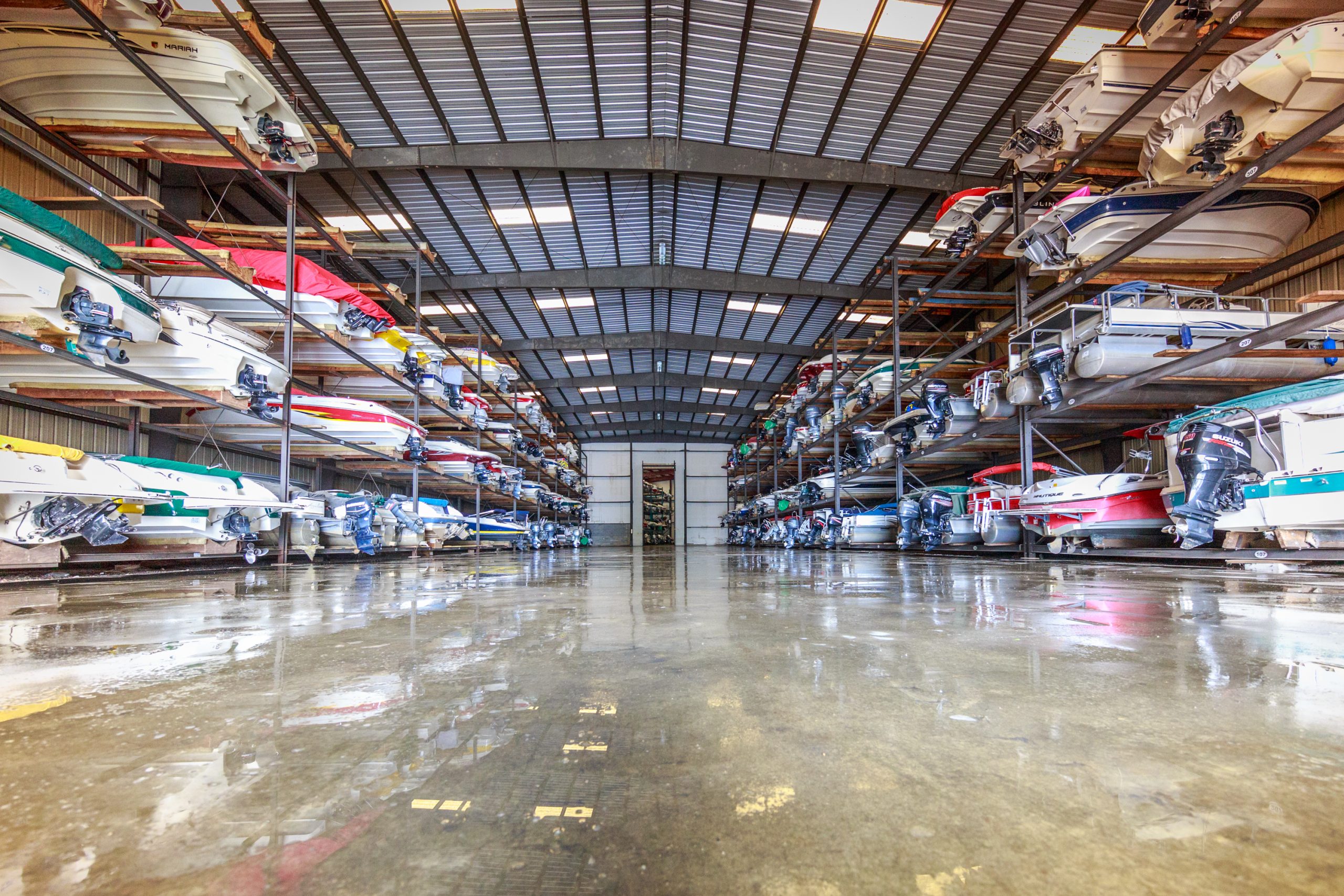 Seasonal Storage Contracts
Eaton Ferry Marina offers seasonal contracts that fit your needs. Whether it is time to winterize and store the boat away or shield it from harsh summer weather while you are away, our team is here to help. Our large facility will keep your boat safe.
Wet Slip Docks
For quick and easy docking of your boat, we also offer 27 wet slips. Each of our wet slip docks are equipped with water, electrical power, and WIFI services. Our 47,000 square foot facility also features an accessible boat ramp and a non-ethanol fuel dock.
Secure Your Boat Storage Reservation
When it comes to enjoying time on the lake, Eaton Ferry Marina is here for you! In addition to boat storage and boat rentals on Lake Gaston, we offer boat sales and service. We are Lake Gaston's premiere full-service marina. If you would like to learn more about our marina services, please call us at (252) 586-4661.