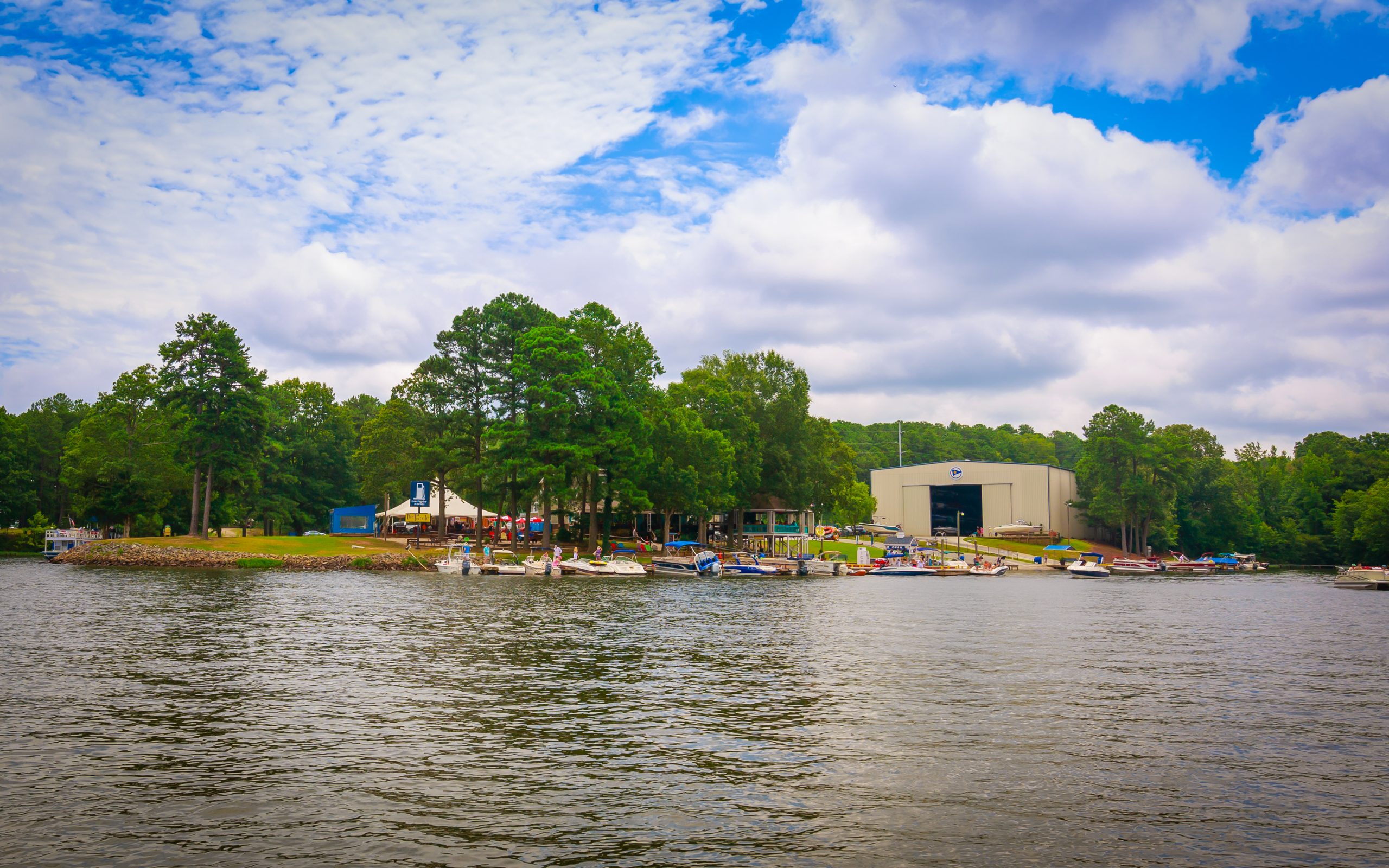 Located on-site at Eaton Ferry Marina, Overby Marine Sales & Service, Inc. offers boat sales and boat services on Lake Gaston. A family-owned and -operated company since 1971, Overby Marine Sales & Service, Inc. provides the latest and best water sports products. With locations in Littleton and Kittrell, the friendly and knowledgeable staff are here to assist with all your boating needs. 
If you are looking to purchase your very own boat, look no further! Overby Marine Sales & Service, Inc. has a diverse inventory of used and brand-new boats for sale. These range from pontoon boats, to boats with inboard or outboard engines. Featuring popular brands such as Bennington, Yamaha, Sea Ray, Honda Marine, and many more! Overby's also offers financing options. Learn more about our boat inventory. 
If your boat is requiring service, Overby Marine Sales & Service, Inc. offers a full range of boat maintenance services. From tune-ups and oil changes, to propeller replacement, winterization, and boat detailing. Simply drop your watercraft off and our service experts will take care of the rest. If your boat is stuck or you can't make it to the marina, we will come to you! Offering mobile boat service, our service team can assist no matter your location. Additionally, Overby's features the region's largest inventory of parts for your boat. This allows us to make any necessary repairs quickly and get you back on the water. To contact us for service, please complete a service quote request.
With a focus on customer service, you can be confident that the staff at Overby Marine Sales & Service, Inc. will take care of you. Call or stop by during your visit to the marina. Between boat sales, service, watercraft rentals, and boat storage, Eaton Ferry Marina is your number one destination for all things on Lake Gaston!