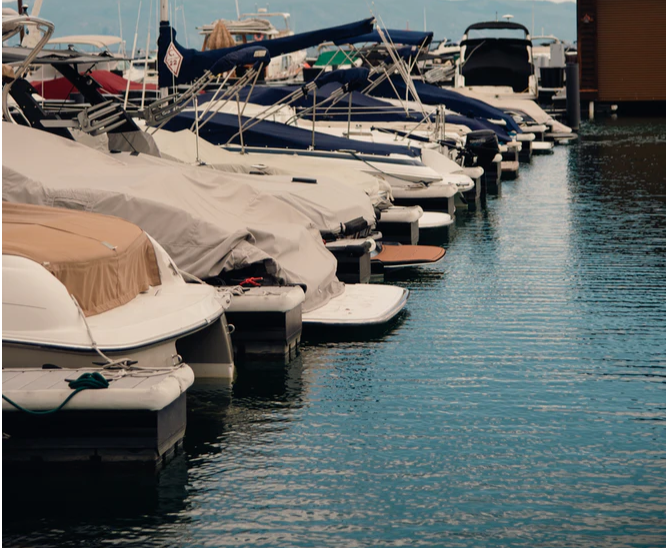 Eaton Ferry Marina has a diverse inventory of rental boats and watercraft available on Lake Gaston. We offer full-day or multi-day boat rental for your family's enjoyment. All rental boats come with standard US Coast Guard safety equipment and lifejackets.
If you would like to rent a boat on Lake Gaston, please click here. This link will take you to our on-line rental boat reservation system.
EATON FERRY RENTAL BOAT INVENTORY
Chaparral Bowriders: At 23' plus, these boats can comfortably seat up to 10 people. Each boat has a 5-liter, V-8 engine that is perfect for pulling tubes, skiers or cruising Lake Gaston.
Marina Inventory: 3
Sea Ray Bowriders: Between 22 and 24 feet in length, Sea Ray Bowriders seat up to 10 people comfortably. Our older Sea Ray Bowrider model (22′) has a 5-liter, V-8 engine. Also, our two newer 2020 Sea Rays, 22′ SPX-210, can seat 10 people and has a Mercruiser ECT 4.5L MPI A1 (200 PHP) Stern Drive 200 HP engine. All Sea Ray models in our inventory are perfect for pulling water tubers or skiers. They additionally have plenty of cruising power for all your boating activities.
Marina Inventory: 3
Stingray Deck Boat: At 20' in length, these boats seat up to 8 people and come with a 115 HP outboard motor. These boats are great for cruising the lake or tubing with your family members. A great value and a lot of fun!
Marina Inventory: 4
Hurricane Deck Boat: Eaton Ferry has one Hurricane Cruiser for your family enjoyment. At 20', this boat seats a up to 8 people and has a 150 HP outboard motor. These boats can pull tubes and kids on skis with ease.
Marina Inventory: 1
Jet Ski Rental: Eaton Ferry offers Yamaha V1 Sport rental jet skis. Two of these personal watercrafts are 2016 models, while one is a 2014 model. Each rental jetski is approximately 11' in length and seat 2 people. Please note that Eaton Ferry Marina does not allow pulling tubes or water skiing with jet skis.
Marina Inventory: 3
Pontoon Boat Rentals: Eaton Ferry has 6 Avalon TriToon pontoon boats. All pontoons boats are the 2020 model year. They provide high levels of comfort and stability while out on the lake. At 25 feet in length and powered by a Yamaha 150 HP engine, these boats are outstanding for cruising the lake, tubing, or skiing. Each pontoon boat can comfortably accommodate 10-12 people.
Marina Inventory: 6
Other Rentals Available: We also have a great selection of paddle boards and kayaks.
RENTAL RULES:
You must be 21 years old and have a valid driver's license to operate any watercraft.
No pets allowed on watercraft.