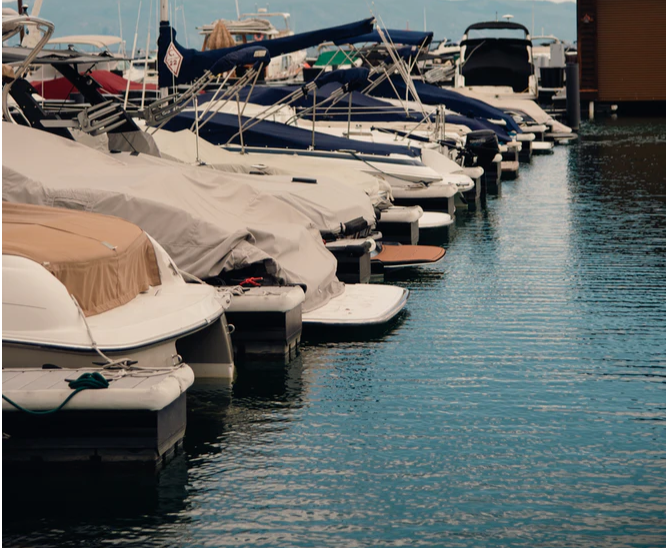 Boat rental season is coming up and Eaton Ferry Marina has a new rental lineup for 2021! We offer a variety of watercraft for full-day or multi-day boat rentals. All of our rental boats are equipped with standard US Coast Guard safety equipment and lifejackets.


Located in Littleton, Eaton Ferry Marina is a full-service marina. We have everything you need for a great day out on Lake Gaston. Contact us or book your Lake Gaston boat rental online!
2021 EATON FERRY RENTAL BOAT INVENTORY
Pontoon Boat Rentals: Eaton Ferry Marina has 9 2020 Avalon Pontoon boats for rent. Pontoon boats provide high levels of comfort and stability and comfortably accommodate 10 to 12 people. At 25 feet in length and powered by a Yamaha 150 HP engine, these boats are great for cruising the lake.
Boat Rental Inventory: 9
Chaparral Bowriders: These boats can seat up to 10 people comfortably. They are perfect for pulling tubes, water skiing, or cruising Lake Gaston. Each boat has a 5-liter, V-8 engine.
Boat Rental Inventory: 5
Sea Ray Bowriders: Sea Ray Bowriders can comfortably seat 10 people. These models are great for pulling water tubers or skiers. They have plenty of cruising power and can accommodate all your boating activities. Both of our 2020 Sea Ray Bowriders are 22' and have up to 200 HP engines.
Boat Rental Inventory: 2
Jet Ski Rental: We now offer 3 2021 Yamaha EX series jet skis for rent on Lake Gaston! Our jet ski rentals seat two people. With plenty of power and maneuverability, they are great for an exciting day on the lake. Please note that Eaton Ferry Marina does not allow pulling tubes or water skiing with jet ski rentals.
Jet Ski Rental Inventory: 3
Stingray Deck Boat: At 20 feet in length, Stingray Deck Boats set up to 8 people. These boats are great for cruising the lake or tubing with your family! The Yamaha 2-stroke outboard engine has 150 HP. These boats are a great value and a lot of fun!
Boat Rental Inventory: 4
Other Rentals Available: We also have a great selection of paddle boards and kayaks available to rent.
BOAT RENTAL RULES:
You must be 21 years old and have a valid driver's license to operate any watercraft.
No pets allowed on watercraft.